CHESS
RECORDS:
A Brief History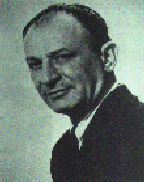 Owned by two Polish brothers, Phil and Leonard Chess, Chess Records found a home away from home for the blues in Chicago. Helping the Mississippi Delta style of blues to migrate from the South, Chess gave a voice to the blues that could be heard by all. Success did not come easily for these two immigrants from Poland. Arriving in 1928, Leonard began in the liquor store business, running several South side bars featuring live music. During the mid to late forties Leonard owned an upscale South side nightclub by the name of Macomba. The club regularly featured such headliners as Ella Fitzgerald and Billy Eckstine. It was one of the many clubs that the two brothers owned. In 1947 the two were encouraged to buy Aristocrat Records by an agent from L.A. who had brought Andrew Tibbs to one of the Chess brothers club's for an audition. The label, based in Chicago, had been owned by Evelyn Aron and her husband, The idea was that Tibbs would be the first artist to record on the newly acquired label. The Chess brothers agreed to the idea, but it almost spelled defeat. Tibbs first single featured songs that poured salt into old wounds. "Bilbo's Dead" blatantly expressed glee over the death of Senator Theodore S. Bilbo, a Democrat accused of winning a 1946 election by systematically excluding blacks from voting, and was banned in the South. Until then the only major market for the blues had been in the South. Also, on the flip side of the single was "Union Man's Blues," a song that voiced disgust over the exclusion of blacks from labor unions. Angry union truck drivers, upon hearing of the content of the lyrics, destroyed mass quantities of the record. Then in 1948, a man by the name of McKinley Morganfield, also known as Muddy Waters , recorded "I Can't Be Satisfied," and things began to turn around for the better.
Muddy Waters was born and raised in the Mississippi Delta, a region in Northwest Mississippi characterized by being shaped like the Greek letter "delta." Many have attributed this area to be the birthplace of the blues. Chicago had always an attractive city for the overworked and underpaid blacks of the South. In the days of World War I it was the end of the Illinois central line, linking it to New Orleans. The Illinois Central Station has even been dubbed, "The Ellis Island of the Black Migration." In the post World War I era Chicago became one of the most diversified and prosperous industrial centers of the Midwest with its foundries, steel mills, gigantic slaughterhouses, and meatpacking plants. The Windy City continued to captivate blacks into the late forties and fifties, drawing not just from Mississippi, but also from Arkansas, Tennessee and Alabama. The Mississippi "bluesman" was raised on the blues, learning many times to play on a one stringed "didley bow." Also known as the "jitterbug," great guitarists such as Muddy Waters and Elmore James began plucking their way to illustrious careers by attaching taut wires to the side of a house or barn. Early bluesmen, such as Robert Johnson, played a folk style of the blues along with utilizing the "bottleneck"/"slide" style of playing. When this style immigrated to Chicago the heavily acoustic sound had to adapt to the loud and rowdy clubs of the town's South side or die. "For people who spent their days in the grinding machine noise of the urban world, shouted blues and an acoustic guitar just didn't make it."(Bane, 93) Electrified by Waters' Fender Telecaster, the blues flourished into a more modern style. Chicago Blues was born.
Waters was only one of many in the long line of artists to record for Chess. Along with Waters in the late forties, Robert Nighthawk was important in laying the foundations of Chess, still known as Aristocrat then. Popular in the South, Nighthawk's biggest hit there was "Black Angel Blues," in 1949. In 1948, his session for the recording of "My Sweet Lovin' Women" introduced the bassist Willie Dixon, who would later play an important role in the fifties and sixties with Chess. Nighthawk's bottleneck style, both dense and supple, was extremely influential, as he served as a mentor for Waters, Elmore James and Earl Hooker. Then in 1950, the Chess brothers changed the name of the label from its original Aristocrat, to what it is know as today, Chess Records. The upswing continued. The change, launched by Gene Amonon's instrumental ballad "My Foolish Heart", was followed by Waters' "Rolling Stone." For the next twenty-five years the label saw some of Chicago's finest blues players bless its studio with searing guitar driven, electrified blues. By June the label adopted its famous blue and white chessboard motif logo and in August of the same year Jimmy Rogers, described by many as a "rock solid rhythm guitarist," became a mainstay at the label for the decade with his hits "That's All Right" and "Luedella." Twice a year, Leonard would venture into the Mississippi delta, lugging a magnecord recorder with him, in hopes of finding new talent. On occasion he would set up a tape recorder in a cottonfield and run a long extension cord into a plantation manse just to record a bluesman in the field. His most rewarding trip produced Jackie Brenston's "Rocket 88" in 1951. This bouncing boogie instrumental finished amog the Top Ten best sellers that year. Chester Burnett, better known by his stage name Howlin' Wolf, was discovered by Chess on one of his outings into the delta.. Howlin' Wolf left his mark at Chess with such hits as "How Many More Years" and "Moanin' At Midnight" in 1951 and "Who Will Be Next" and "Smokestack Lightin'" in 1953. His influence is still felt today, as he inspired many of Chicago's great blues players. On many occasions Wolf recorded with session player Willie Dixon. Dixon, born in Vicksburg Mississippi settled in the Windy City in 1935. Employed mainly as a studio bass player and composer throughout the fifties, he eventually was promoted to Artistic Director and began to take part in all recording sessions at Chess. In addition to Wolf he played along side Elmor James during numerous sessions. Modern Chicago blues owes him such classics as "My Babe", "Wang Dang Doodle" and "Little Red Rooster." Elmore James, yet another guitarist influenced by the rich tradition of the Mississippi Delta, came to play in Chicago in 1951 and 1952, finally settling there in 1953. While in the South he met such giants as Robert Johnson and Sonny Boy Williamson and recorded "Dust My Broom." "Dust My Broom" soon became the most famous tune in urban blues, a song almost every aspiring blues guitarist knows by heart. Between 1953 and 1956 he headed the group The Broomdusters, who recorded for Checker, a sub label of Chess. James simplified the folk-Delta style while electrifying it, creating a combination that represented "the urban blues of Chicago at the top of its strength and expressiveness."(Springer, 175) With popularity gaining Chess now had sub labels (Checker, Argo and Cadet) under its name recording more blues artists (Checker) as well as Jazz (Argo).
Another well-known artist on the Checker label was Little Walker, who played harmonica for Muddy Waters. With the success of his 1952 tune "Juke," he formed his own band and recorded for Checker between 1952 and 1956. Walker, besides backing one of Chicago's finest, was able to use the harmonica as a chromatic instrument. Modernizing the role of the harmonica in the blues, Walker had a knack for exploiting the possibilities offered by electric amplification. Other big name players that came through the doors of Chess at one time or another include John Lee Hooker, who recorded in1950 for Chess, and Memphis Slim, a thundering pianist who's name is well recognized in the blues community. Chess's success in the early fifties continued on into 1955 when the label had an influx of new talent. The phenomenal harpist Sonny Boy Williamson came to Chicago in 1955, yet one more blues legend from the Delta. He had originally recorded for Trumpet Records, but thanks to the King Biscuit Time radio broadcasts, he gained such popularity that he was able to leave Trumpet and join Checker. Paired with Waters' band he recorded the smash hit "Don't Start Me Talkin'." In that same year the trademark "shave-and-a-haircut" of Bo Diddley waltzed into Checker's recording studio with his homemade box shaped guitar and laid down a two sided single that became an instant success. "Bo Diddley" backed with "I'm a Man" vaulted Diddley into the spotlight. With this fame, Diddley was able to introduce African based rhythms that helped plant a foundation for rock and roll. Diddley, though did not achieve quite the same influence nor fame that Chuck Berry did after he came to record for Chess in 1955. One story claims that after Berry sat in on a session with Waters that year and Waters was extremely impressed with his skill and imagination. So much so that he urged him to meet with the Chess brothers about recording for the label. "Maybellene," one of the first two songs he recorded for Chess along with "Wee Wee Hows," became a chart topper. In his time at Chess he had success with such tunes as "Sweet Little Sixteen," "School Day," "Roll Over Beethoven," and "Johnny B. Goode." "Sweet Little Sixteen" and "School Day" both became number one hits on the Billboard R&B chart. Berry left quite the impression on the music world, as did all of Chess' artists. By 1956 Chess and its affiliate labels had racked up 60 R&B chart hits.
Leonard Chess did everything he could to sell records. Peddling and delivering records out of the trunk of his car, Chess LPs and Singles could be found in five-and-dime shops, barber shops, beauty salons and bonafide record shops across Chicago's South Side. Ron Malo, chief engineer at Chess in 1960, remembers this: "Leonard literally went on the road to promote his records. He went to the disc jockies and slipped them their $5-10. That was big payola for these little R&B disc jockeys..." (Snowden, 191). The roaring voice of Howlin' Wolf and the signature "licks" of Muddy Waters resonated throughout the Windy City. Through it all, Chicago played its role as a home of the blues as best it could. Those who moved north from the Delta found similarities between Chicago and homes left behind. Walking down its streets, one could find chickens being raised in backyard pens as well as hand-lettered signs on grocery stores advertising fresh fish, all characteristic of the Delta. Surrounding all this was the music of the blues. Chess Record's "street level storefront, with its similarity to Negro storefront churches, seemed to invite black artists in a way that offices in tall buildings would not" (Shaw, pg 290). The words of Waters have been described as delivering home truths of the day, "over the slap of drums, are shibboleths about black cat bones and mules kicking in their stalls. Even the singers' accents sounded Southern as though they and their listeners were still there." (Davis, 181) William Barlow attributes three aspects of Chicago that made it so attractive; one, it's black community, two, it's sporting district, and three, it's entertainment industry. In 1975 the label was sold to All Platinum Records. In its time, Chess Records was able to not only record the hard working blues artists of the time, but to also bring the blues to the community itself. The label was the first to gamble on recording the new style of blues emerging in Chicago, this new sound often refered to as "the Chess sound." Chess Records, "promoted the transformation of urban blues into the abrassive, electrified, ensemble Rhythm & Blues of Chicago" (Shaw, 314).
With its address, 2120 S. Michigan Ave., immortalized by the Rolling Stones, the influence Chess Records and its recording artists had on future musicians is immense. It goes well beyond Muddy Waters' song 'Rolling Stone' providing The Rolling Stones with their name. The emerging bands of the 1960's paid homage to many of these blues greats such as Muddy Waters, Howlin' Wolf, and Willie Dixon. Waters' influence was even felt in his own time, as Chuck Berry cites him as an idol. Waters' 'Hoochie Coochie Man' has been recorded by numerous musicians. One cannot forget Jimi Hendrix's searing rendition on his Radio One sessions. Just recently, Eric Clapton recorded a version of the song on his 'From The Cradle' album. Clapton himself is an example of the popularity gained by Chess artists once Willie Dixon and company began bringing blues festivals to England and Europe, fueling the British Invasion to come in the mid-1960's. Besides the Rolling Stones, Led Zepplin included Willie Dixon's 'You Shook Me,' and 'I Can't Quit You Baby' on Led Zepplin I, Cream covered Howlin' Wolf's 'Spoonful,' and The Who tackled Bo Diddley's 'I'm a Man' many times in concert. Another interesting fact about Jimi Hendrix is related to Diddley and Waters. Waters had written 'Mannish Boy,' almost as a reaction to Diddley's 'I'm a Man,' a sort of oneupmanship reaction on Waters' part. The two songs themselves inspired Jimi to create a hybrid he called 'Mannish Boy.' British bands were not the only ones to show interest in the music of Chess Records. Jimi also recorded a song, 'Catfish Blues,' copying Waters' style of lick from 'Rollin' Stone.' The Doors pay tribute to Willie Dixon and Howlin' Wolf one their first album with 'Back Door Man.' The list could go on and on and on. It is not surprising though, that this influence exists when one considers the nature of the music by the artists on Chess. It was the blues, plain and simple. A 12 bar progression having three chord changes, it was no orchestral arrangement by any means. After an afternoon most aspiring guitarists could pick it up. If it was not that format, then it was a simple riff played over and over again, much in the style of Howlin' Wolf. The way artists such as Wolf would "jam" overtop of one lick provided aspiring guitarists an easy way to put individual signatures on the songs being covered. Though many see Chuck Berry as being a part of the beginnings of 'Rock & Roll,' artist such as Wolf, Waters, and Dixon were just as influential. Muddy Waters adequately put when he sang, "'The Blues had a baby and they called it rock and roll.' " (Davis, 209) Undoubtedly Chess Records will stand in time as one of the greatest record labels.




Oh baby, don't you want to go
Oh baby, don't you want to go
Back to the land of California
To my sweey home Chicago
-Robert Johnson "Sweet Home Chicago"
---
Go back Home
---
Page Composed by: Ben Stewart - Spring 1998
e-mail: ben_d_stewart@hotmail.com